In this article we will talk about the meaning of tattoo bracelet, its history, different interpretations and variable versions of this tattoo pictures. Those who are thinking about his or her future tattoo ideas would be interested to view the related sections of this catalog:
tattoo bracelet photos
tattoo bracelet sketches
The meaning of tattoo bracelet – interesting to know
(If you do not want to read – you can listen to the audio version of the article)
There is not much information about when people first began to apply a tattoo on their bodies. The history of tattoos is said to last for at least 60,000 years.
There are more than a few opinions about the reasons that prompted humanity for a tattoo application. It might have been a persons' desire to stand out of a crowd and emphasize his or hers individuality. People, who were determined to make this kind of changes, often choose unusual drawings, which no one else had.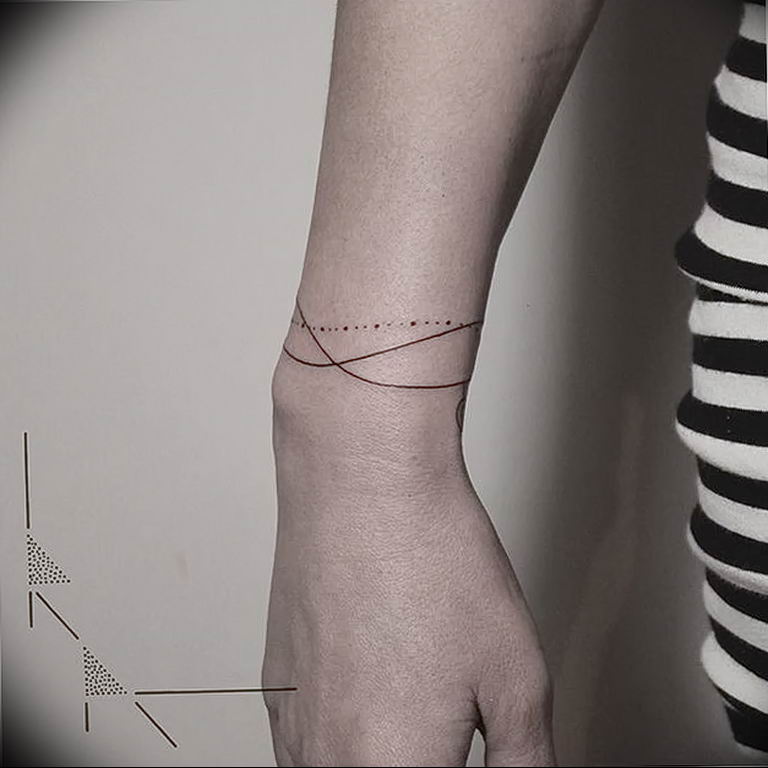 As it's mentioned above, tattoos are applied to various parts of your body, but today we are having a more close look at the tattoo bracelet.
The type of the tattoo bracelet
Tattoo bracelet's main feature is its shape and its size. They are usually narrow, oblong and look very elegant. If desired, the size of such tattoo can be easily varied without changing the entire sketch. This kind of tattoo is great for those who like wearing either jewelry or talismans. You do not have to show off your tattoos, so they can be easily hidden from prying eyes.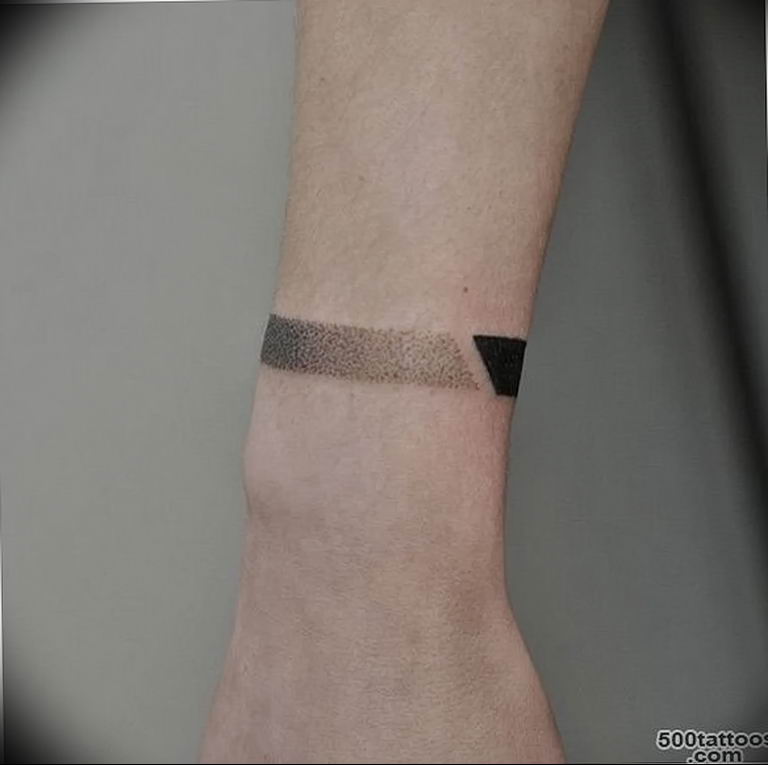 Meaning
Tattoo bracelet seems to be one of the most ancient types of drawings. In ancient times, it was made in order to attract good luck or strength.
Photo examples of tattoo designs with a bracelet (362 photos):
(click to see more photos)
Before making a decision about whether or not to have a tattoo, you certainly want to know as much as possible about how it is interpreted or if it has more than one interpretation. Tattoo bracelets are made for good purposes and the most popular of them are attracting good luck, happiness and as a talisman.
Among a big variety of themes for the bracelet tattoos there is a Celtic theme. Such tattoos not only confirm your strength and confidence, but make you even stronger and more confident. Floral bracelets emphasize the delicacy and special charm of their owners. Such tattoos are convenient because, despite their small size, they can make deep meaning. The convenience of such tattoos is that despite their small size, they can make deep meaning.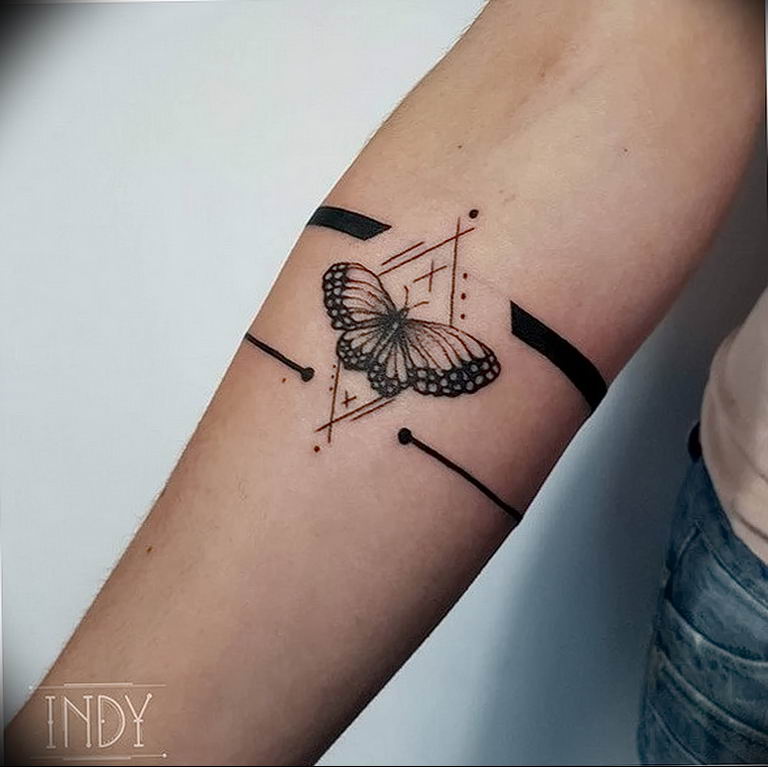 Popular motifs
There are a few most popular motifs of tattoos bracelet among many others. They are:
designs in the form of graphic signs connected in a chain; various symbols, geometric lines, animalistic motifs;
designs in the form of Inscriptions, quotes, zodiac signs;
imitation jewelry (necklaces, baubles);
imitation bracelets made of steel or barbed wire
Whom the bracelet tattoos match
What will be the shape and size of the tattoo bracelet depends only on your personality and the way you prefer for your entire looks. Many designs are suitable for both men and women.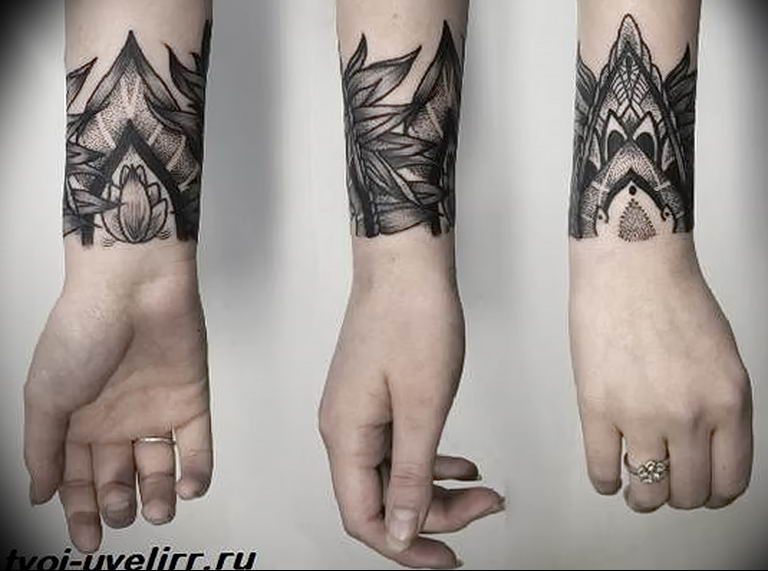 As for the softer sex, feelings prevail above everything. There are a lot of designs of tattoo bracelets on a romantic or dreamy motif: small hearts around your wrist or other tender themes would enhance your favorite emotions. The tattoo bracelet might be made in the form of words written in the unique font, which will have a special, personal meaning.
Men prefer quite different motifs that are a bit more austere such as strait geometric shapes and symmetry, or themes associated with courage and firmness of character.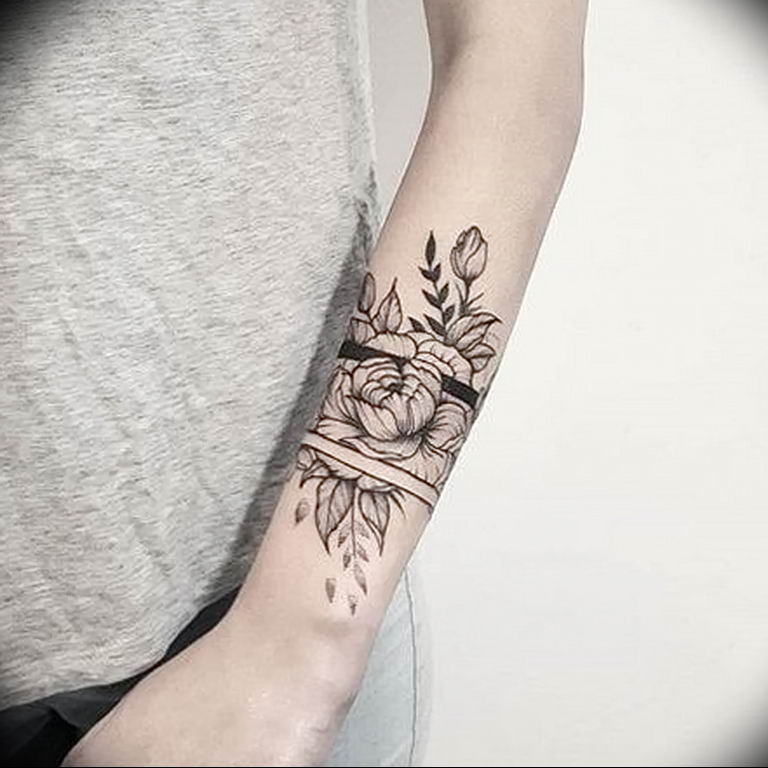 Those who would like to decorate their body, but do not want to apply a large tattoo, the bracelet fits perfectly. Among a big verity of numbers of different versions that we have, you can always choose the one to your own taste and convenience. If you prefer something nearly invisible, you can have a modest thread-like tattoo which looks inconspicuous and attractive.
Watch the video:
You can see:
SKETCH OF TATTOO BRACELET