Here you can learn everything about the meaning of the tattoo with a bow, look at the photo examples of finished tattoos, learn interesting facts about the features of drawing in the art of tattoo. More examples here:
Bow Tattoo Photos
Bow Tattoo Designs
The Meaning of a Bow Tattoo – most interesting facts
(If you do not want to read – you can listen to the audio version of the article)
Nowadays a bow tattoo is becoming more and more popular with women, so in this article we are going to find out what the meaning of this image is.
History, sense and meaning of a bow tattoo
The art of body painting came into our life long ago, and since then it has been undergoing changes, improving and different images has been acquiring new meanings. If you have decided to get a tattoo, sooner or later you will have to view the sketches you may want to put on your body. Searching for sketches nobody likes the idea of overpaying a tattoo master, so one would rather choose something from the existing amount of symbols, signs and images.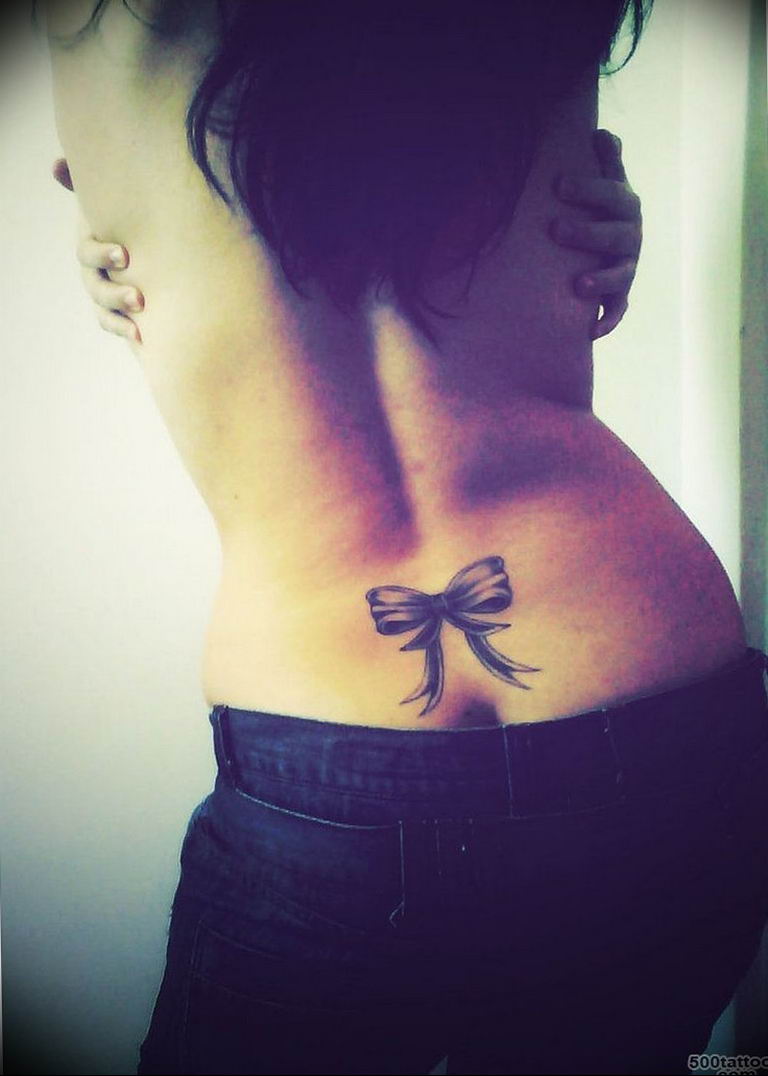 Bow, for example, is one of the most demanded tattoo images among womankind, as it is supposed to be quite feminine and can be represented in many variants. Bows images as tattoos can be of different shape, size, color and even contexts as a part of something global. So one can get such a sketch as a sexual or a sacred detail of style. Anyway, this tattoo does not have any negative meaning and will certainly not bring bad luck. To make sexual sense of a bow tattoo one should get it on chest or the back of hips just under buttocks.
See photo examples of tattoo designs with a bow (354 photos):
(click to see more photos)
The meaning of bow as a tattoo
Some people think that bow as a tattoo looks vulgar; others consider it quite a romantic, gentle and feminine symbol. But as a matter of fact its meaning depends on the design the owner has chosen. People mostly get white and red bows, sometimes in pairs, and depending on their size and a body part they are put on, such a tattoo can be viewed as vulgar or as discreet enough.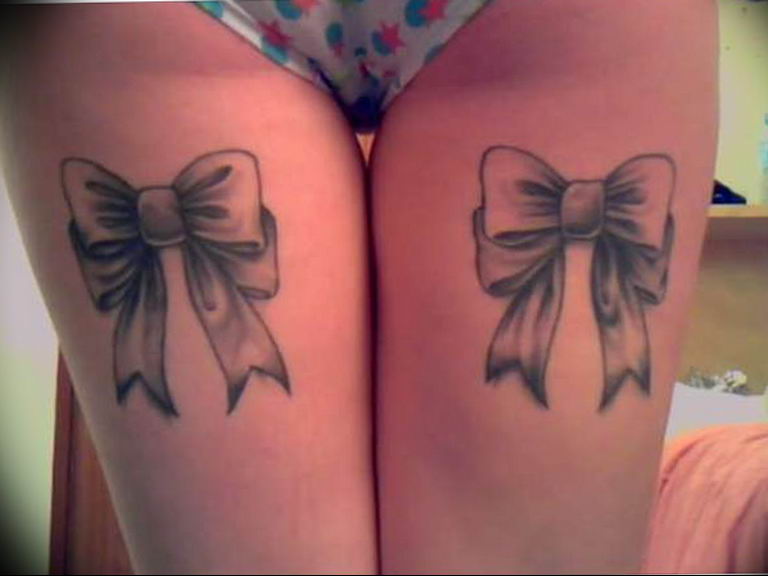 One should not forget about the fact that a tattoo is put for entire life and even after laser removal some trails are still left. That is a good reason to think thoroughly of the decision of getting a tattoo. In fact, fans of the art of body painting consciously choose the images, which make particular sense for themselves or other people. Even the simplest image may have certain meaning for the tattoo owner.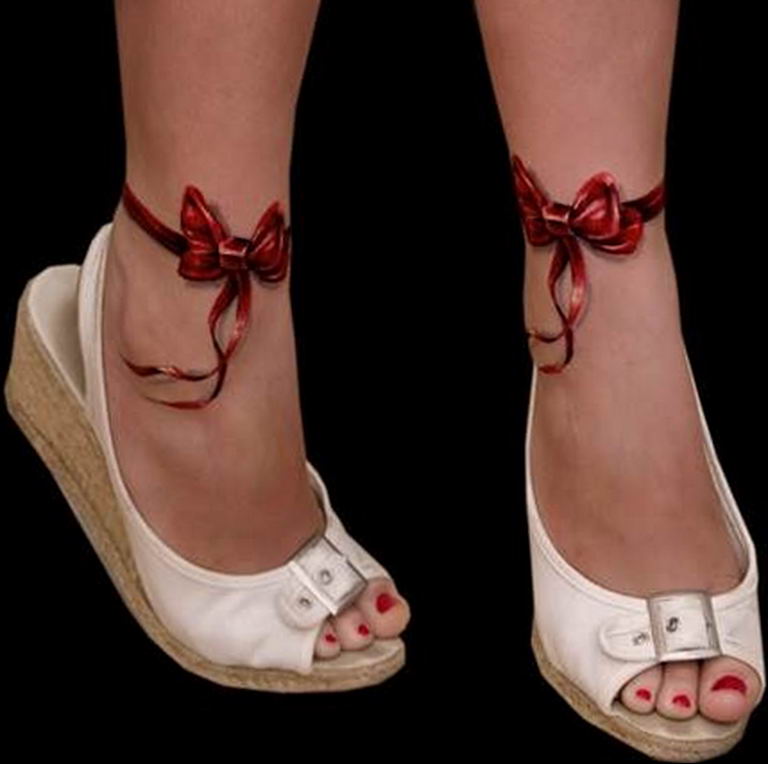 As for bows, they do not contain any deep philosophic meaning. But while talking to a tattoo master you are able to think together of some sense you would like to make of your tattoo. Do not get a cliché on your own body, try to decide better what sketch to choose and take care of your tattoo, since It is not only for your appearance, but for your health.
Watch the video:
The text of the article prepared by: elenashatalina (Elena)