Here you can learn everything about the meaning of a tattoo with a ladybug, find out interesting facts about the options and features of the picture, look at the photo examples. More examples here:
Ladybird Tattoo Photos
Ladybird Tattoo Designs
All about the features of tattoo designs and Meaning of a Ladybird Tattoo
(If you do not want to read – you can listen to the audio version of the article)
A small and cute tattoo of a ladybird is commonly supposed to be typically feminine, but as a matter of fact its genuine meaning disproves such an opinion. In this article we will tell about a ladybird tattoo's history and sense.
Sense, history and meaning of a ladybird tattoo
Ladybird is probably the cutest and the most benign of all insects. Unlike many other creeping things it can hardly ever frighten or hurt you. Lots of myths and legends about a ladybird has been made for hundreds of years, and in many of them it is strongly associated with Virgin Mary, who used to be pictured in red.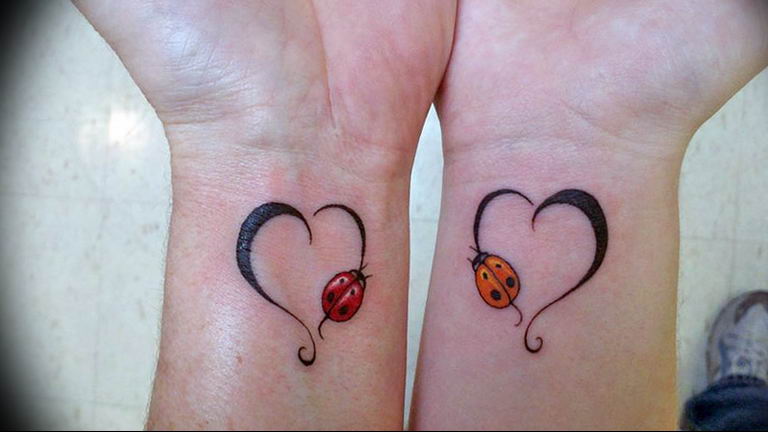 According to the majority of beliefs and superstitions, ladybird brings good luck and happiness, particularly in love. There is an omen about a ladybird landing on a recently married girl: the amount of children she will bore will be equal to the amount of spots on the ladybird's shell.
Photo examples of a tattoo with a ladybug (363 photos):
(click to see more photos)
No wonder that ladybird's bright coloring, small size and positive charge attract not only entomologists. Getting a ladybird tattoo has become as popular among fortune hunters as getting the one of a clover. Some of them even put an image of a ladybird on the one of a clover.
The meaning of a ladybird tattoo
A ladybird is also associated with God the Thunderer's wife, which explains another meaning of this image. As it's widely known this woman used to cheat on her husband, that is why inconstancy and mendacity are also ascribed to the ladybird in some cases.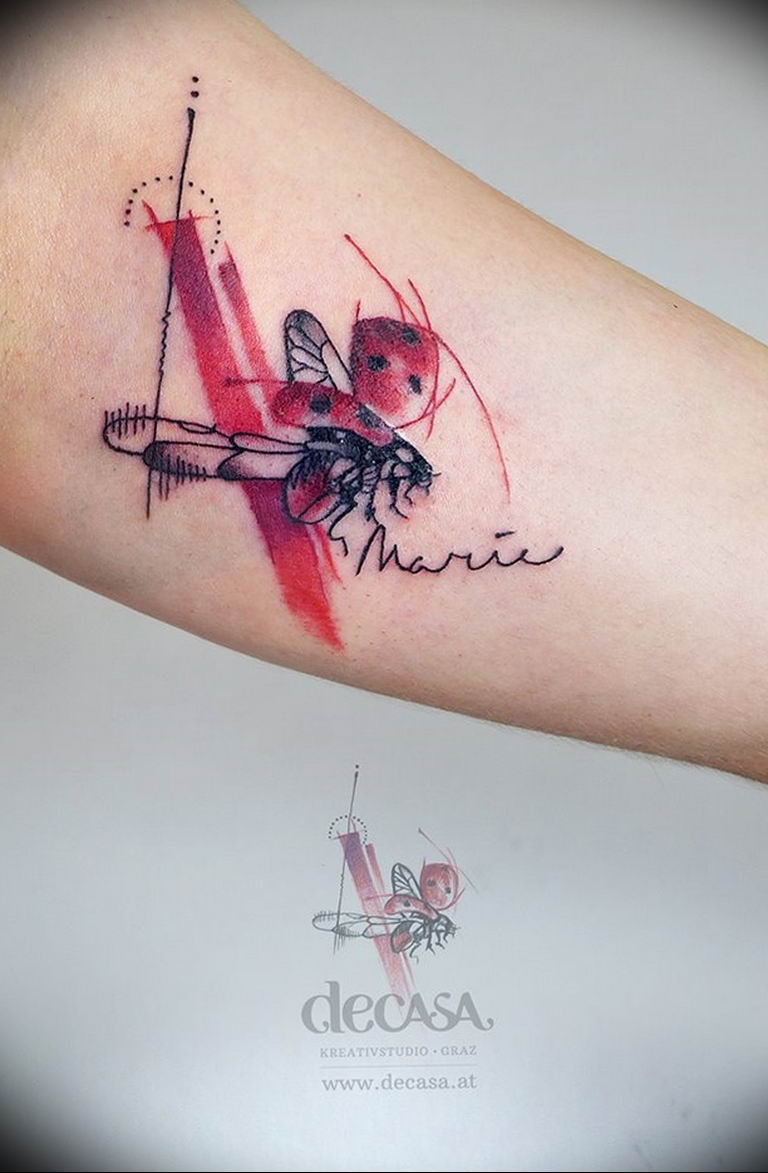 Among advantages of a ladybird should be also mentioned its capability of clearing trees from the harmful insects and wiping out aphid. So it does not only bring joy, peace and summer mood, but helps gardeners as well.
Watch the video:
You can see:
SKETCH OF TATTOO LADYBIRD
The text of the article prepared by: elenashatalina (Elena)