This material will help to understand the meaning of tattoo hemp (marijuana), to find out the history of the picture, to get acquainted with interesting facts and, of course, the examples and variants of images. In addition, our catalog can offer sections with a large number of examples. More information and examples here:
Hemp (marijuana) tattoo photos
Hemp (marijuana) tattoo sketches
Interesting about the value of tattoo hemp (marijuana)
(If you do not want to read, you can listen to the audio version of the article)
Tattoos of hemp are really original and creative. Some people believe that this tattoo is just for people, that use marijuana or wish to engage in this business. But there is another explanation – the image of this plant, which bears the official name of cannabis, has the meaning of the whole culture and worldview, which does not oblige the owner to smoke weed. Only the unenlightened believe that this tattoo is unacceptable and shows a terrible dissolute appearance of a person.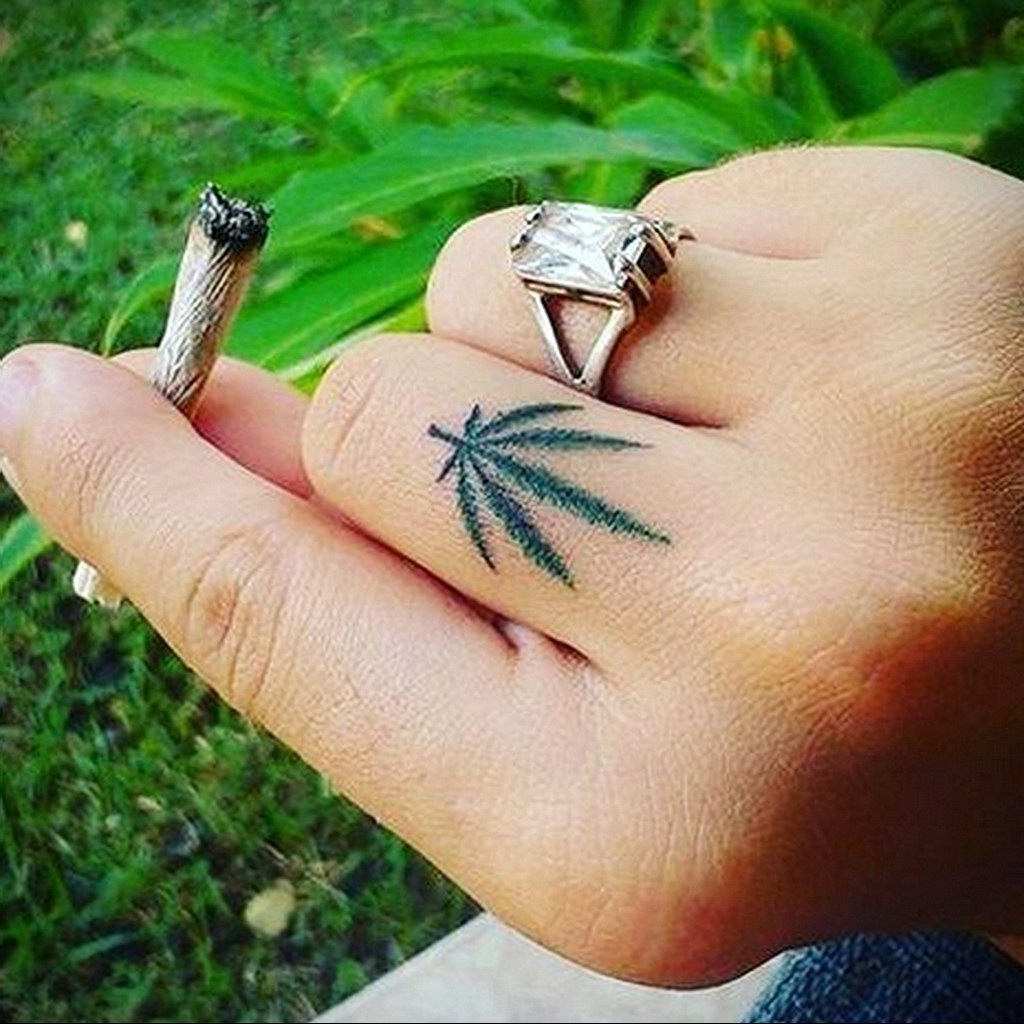 Rastafarian themes in the art of tattooing is a thing to talk about, because it is really  interesting and informative.
The culture of people, who praise the God Jah, includes many different aspects
Different image and red, yellow and green colors;
Certain musical styles;
Dress style;
Unusual views on life, which are about freedom and refusal of various conventions and rules, imposed by society.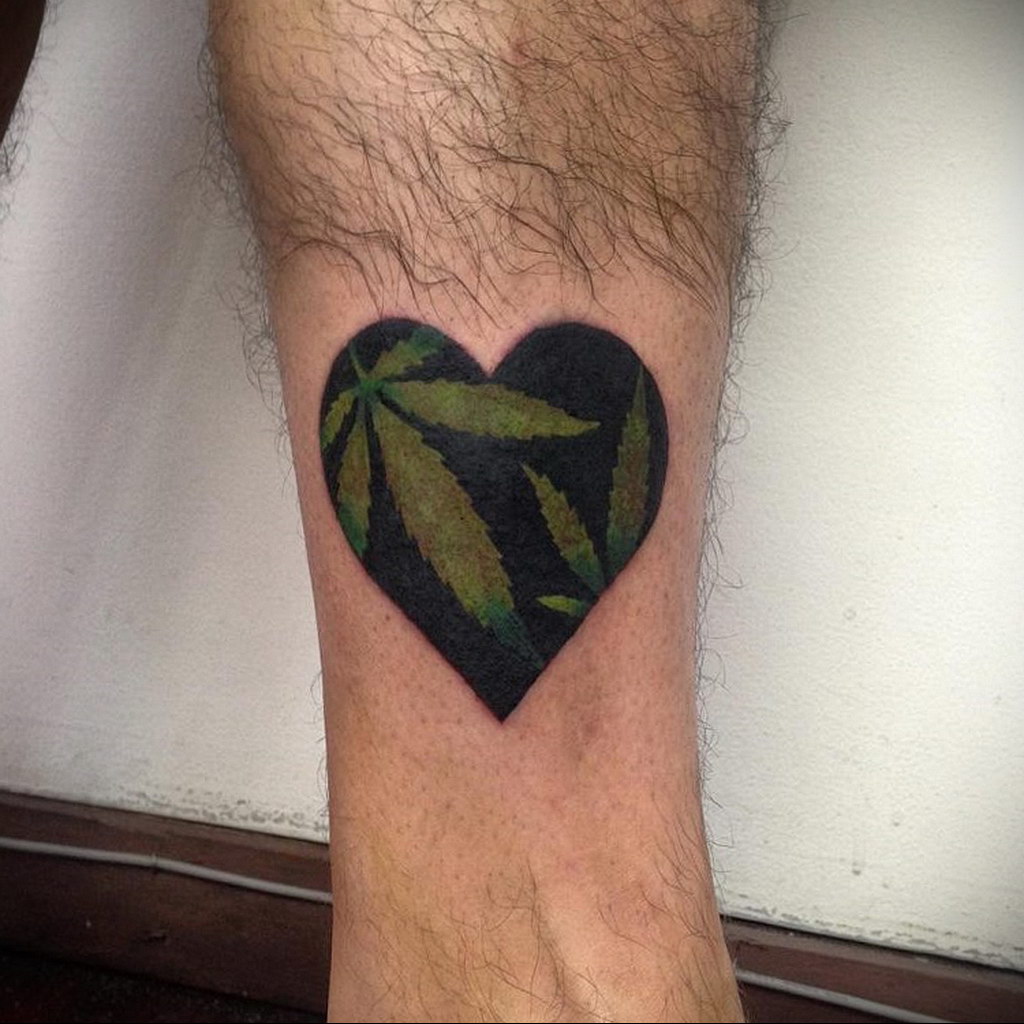 Individuals, choosing this image most often
The followers of this culture very often get tattoos with the image of a hemp leaf. This emphasizes their view of life and helps to stand out from the crowd. Such people often have a huge inner world, and their opinion on any issues may differ from the generally accepted. These people are not trying to show themselves different from everyone else. They really are.
It is worth noting that marijuana tattoos are not only for those, who love to smoke weed, but also for people, who respect the Rastafarian culture entirely. Such images can be seen on the bodies of people who consider themselves fighters for originality and opponents of conventions. They challenge society and denote their freedom. They do not accept conventional values, have their own opinion on everything and do not hide it from the world. Such provocation is peculiar to people, who are strong in spirit and free internally.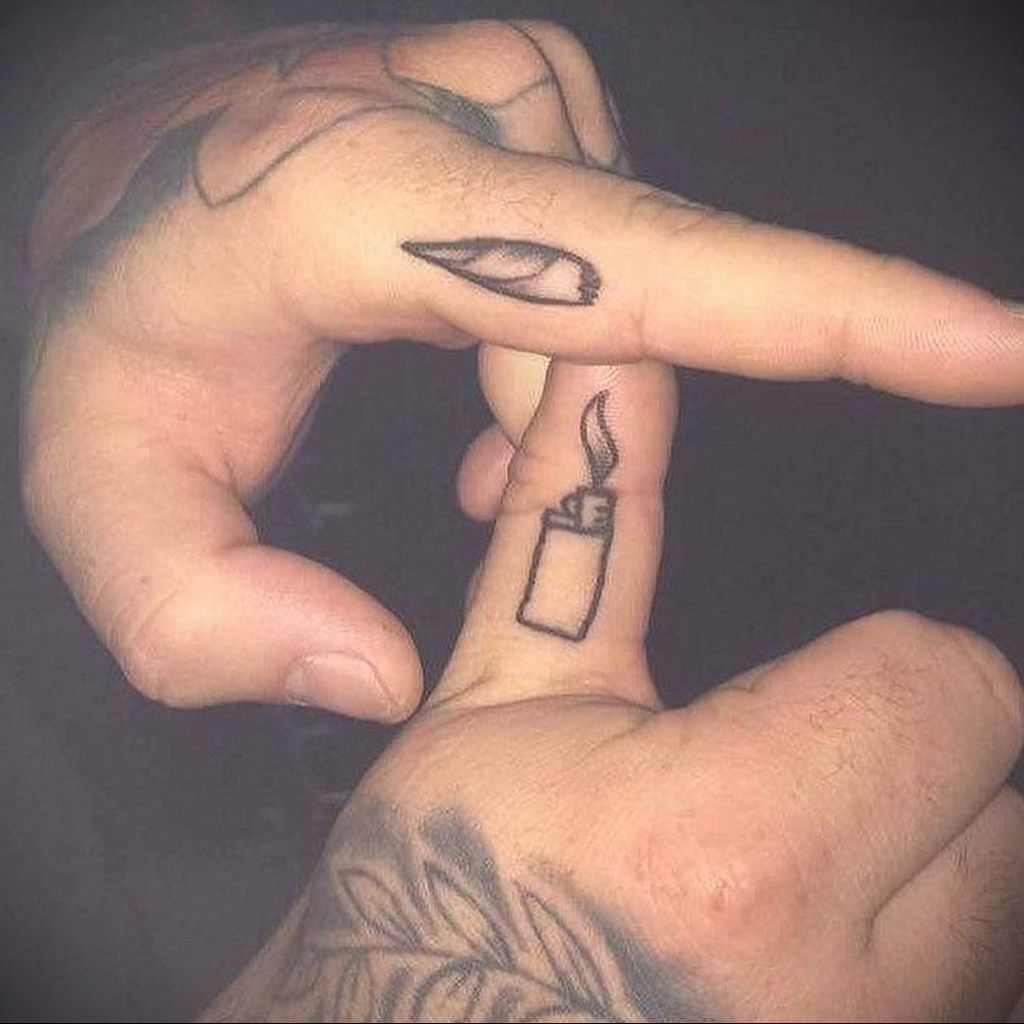 There are a large number of diverse options that can indicate the involvement of the human in a Rastaman culture. It can be a picture of cannabis, as well as tattoos of certain styles, where marijuana takes the form of any wonderful incredible animal, human or alien. Extremely often you can find tattoos, depicting the chemical formula of marijuana.
It is important to remember that the decision to get a tattoo of this type should be thoroughly and carefully balanced, because not everyone is able to understand the real meaning of the image. If a person decided to decorate his body with such a pattern, he should put the tattoo in a place that quickly and easily disappears under clothing. This way, many problems and conflict situations can be avoided. This advice is especially useful for people working in serious large companies or public institutions.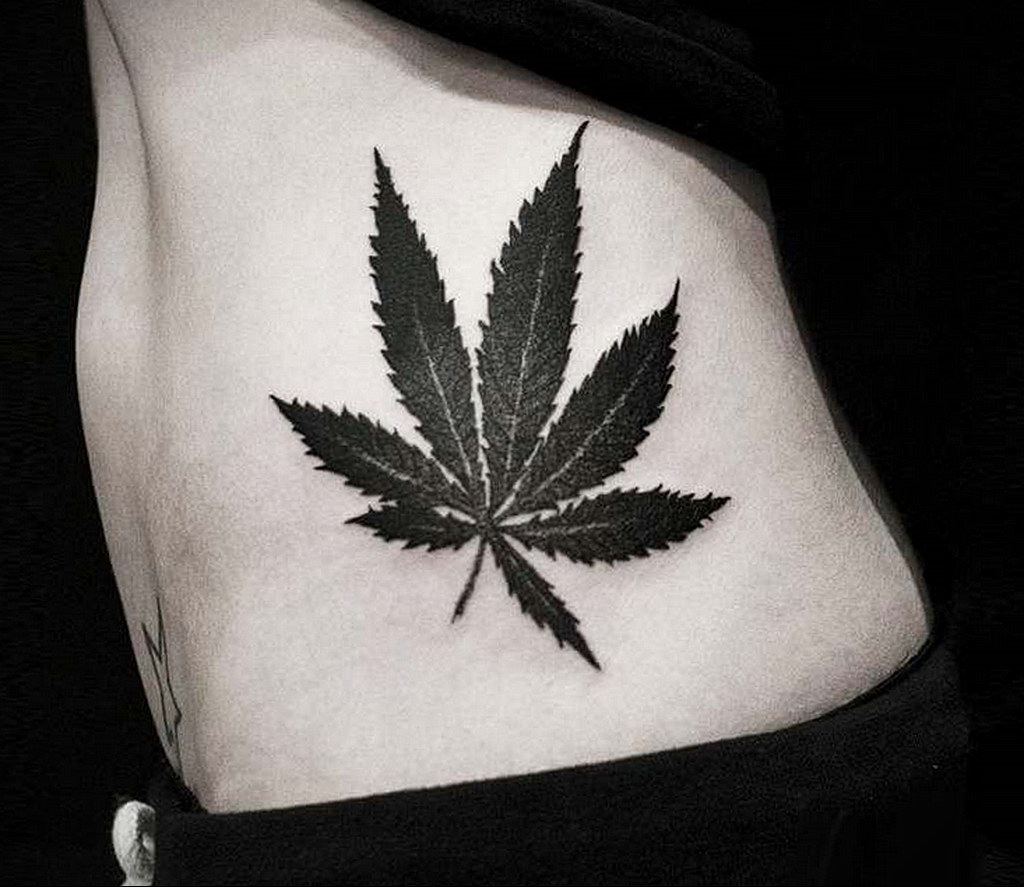 It is necessary to take into account the unawareness of other people and not to provoke conflicts.
In any case, this tattoo will be a wonderful decoration and a great option for self-expression.
Photo examples of a tattoo with marijuana from 09/30/2019 (160 photos):
(click to see more photos)
Refined galleries with marijuana tattoo drawings:
(click on the name – expand the gallery, click "Load more" – open more photos with this image)
Watch the video:
You can see:
SKETCH OF TATTOO HEMP (MARIJUANA)
PHOTO OF TATTOO HEMP (MARIJUANA)
The text of the article was prepared by: SANDRALEBEDINET (Lebedinets Alexandra Stepanovna)